Donnacha Rynne
Being Donnacha is a book about Irishman, Donnacha Rynne.
Donnacha was born with mild cerebral palsy and in his early 20's developed multiple sclerosis.
The idea for Donnacha to write an account of his life came about in a conversation between himself and his uncle, Barry Moore (Luka Bloom). During this conversation Donnacha used the expression "the nowness of life" to describe living in the moment, neither looking back nor looking forward.
It also includes many of Donnacha's poems and contributions from family, friends and colleagues. A great pal of Donnacha's, Tom Prendergast, came on board and for a couple of years, every week, Tom visited Donnacha armed with a recorder and questioned him about his life, his feelings, his disabilities, his anxieties, his likes/dislikes and whatever else came up. It was a long hard slog but worth every second of it.
Since this book was published nine years ago, Donnacha continues to live in Miltown Malbay and is cared for in his own home by a wonderful team of dedicated carers. He is very proud of his book and hopes that you will enjoy it.
Davóg Rynne
Davóg is the eldest son of Anne and Davoc and lives in France with his wife Sophie and daughters Amelia and Leane.   He is an actor, writer, singer and he is also GANGANI – a show he has developed which encapsulates his many abilities.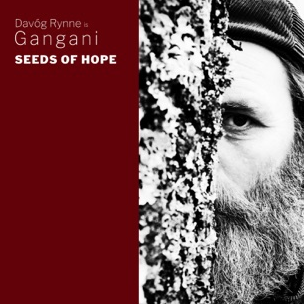 Anne Rynne
Anne Rynne is a singer of songs and a member of a 'singing' family (a Moore from Kildare!) and was always very shy when asked to sing, so much so that for most of her life she didn't really sing. That is until 2012 when she 'got over herself', learned how to play guitar and learned some new songs, and now she can't stop singing and playing and now writing songs.
Davoc Rynne
This album is a collection of tunes and songs recorded in the Courthouse Gallery in Ennistymon one Sunday afternoon in 2010. Over six hours those participating had a crackin' good session and nine years down the line, it is still as fresh as a daisy!
Throughout his long life Davoc was writing down snippets of stories about what he was doing on any given day, on his working life, his music life, his family. For years Anne was asking him to put some order on them and see about turning the scribbles into a book. In the end she took on the job herself and with the help of a good journalist friend, Trish Flanagan, they set to work to sort out the mess!! A good read, it is full of fun and frolics.
Davoc has spent half a century travelling Ireland as an antiques dealer while picking up a lot of priceless stories along the way. But his parallel vocation was as a tin whistle player, and like other whistle players before him, he eventually migrated to west Clare. If you've visited the Cliffs of Moher in recent years, you may even have seen him performing. He is one of the buskers there.
Great Irishman's Diary from Irishtimes.com
Rynne's collection of sketches, mostly prose, is called Strike a Light, starting as it does with childhood memories of a misadventure involving Tilley lamps, illuminators of Ireland in the years before electrification. The author was born in Prosperous, Co Kildare, in 1939, a son of not one but two well-known writers: Stephen Rynne and Alice Curtayne.

He has since spent half a century travelling Ireland as an antiques dealer while picking up a lot of priceless stories along the way. But his parallel vocation was as a tin whistle player, and like other whistle players before him, he eventually migrated to west Clare.

Frank McNally